Best Sports Apps for Android
Best Sports Apps
Keeping a track of your favorite sports can sometimes be tricky, with a whole bunch of apps available on the Android Playstore there are only a few which work best. All the apps are tested by me and trust me I have even tried the worst ones to write this article, without further due here are the best sports apps available to download on your android smartphone.
Football Live by Vubooo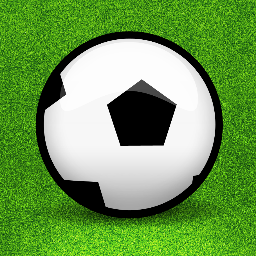 I am following football these days and was searching playstore for an app to keep a track on matches. No doubt there are a lot of apps available to download but most of the ones that I tried are totally useless. This app by Vubooo stood out to be the best among all that I tried.
You can sign up using your facebook account and check into a virtual stadium of live matches going on. You get all the updates including fouls, cards and score. Shots taken are also notified and from where they were taken is also stated. You dont need to be running the app at all times to get the updates and can get status bar notification as well. So far this app is the only one that worked best for me.
The reason why I mention it here first is because this is the app that I am using these days to keep a track of football and football is pretty much the hype these days.
You can download it here.
There is a separate app available by them specifically for Champions League.
WatchESPN
WatchESPN is also one of the best sports apps available on android. This app has a wider audience as it covers all types of sports so you can keep a track of your favorite one.Furthermore you have the ability to watch studio shows at your leisure. You can watch on demand videos and do live streaming if your carrier supports it.
In short this app is a must have for any sports entusiast on their android smartphone.
Download it here.
ESPN SportsCenter
The name says it all, it is great app giving you instant updates on scores and the biggest events of the day. There is a detailed analysis on on different leagues, hardcore sports fans would find this app very fun to use.
Download it here.
theScore
An excellent app deserving the title of best sports apps for android. The user interface of this app is the most appealing out of all other apps mentioned here. This app also covers majority of the sports watched around the world and gives you updates on scores etc.
The app has widget support which can be installed separately if the user wants it, that way you get a sports ticker on your homescreen.
This app is a must try, download it here.
Verdict
There are many great apps for sports on the android market and some of them not mentioned here might work best for you. These apps are my personal favourite after trying a whole bunch of apps. If you would like to mention another app worthy of it please comment below.
Article Tags
Related Posts